---
Ramon's 1999 Mirage LS
Ramon Jimenez is from Puerto Rico. This is his 1999 Mitsubishi Mirage LS 1.8 SOHC (4G93). He has turbo charged the 1.8. It is named the NORTH PROJECT.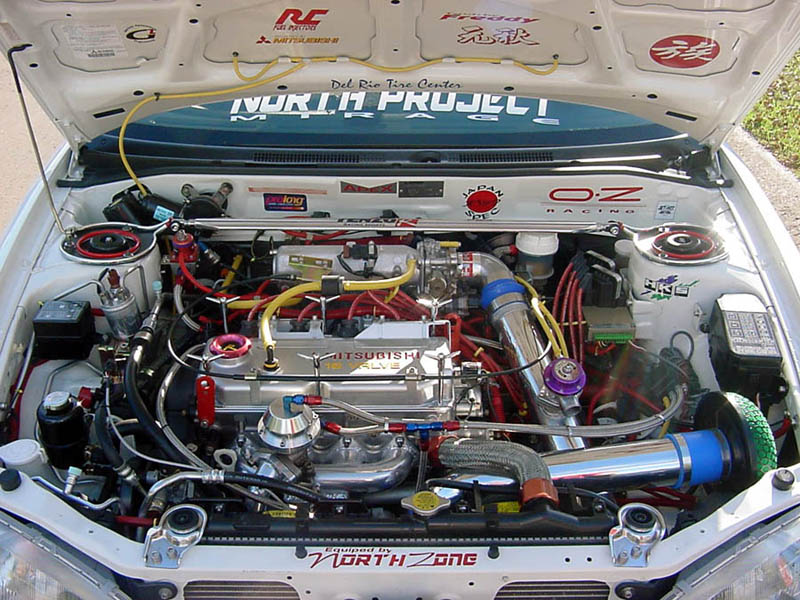 Modifications:
Electromotive TEC-III Full engine control system
RC 550cc injectors
SX fuel pressure regulator
Turbonetics T3 Super 60
TAIL Waste Gate
HKS Electronic Valve Controller
DEFY LINK SYSTEM( Fuel, Boost, and Exhuast Tempurature gauges)
Greddy Blow Off Valve
The Fuel Pump is an upgraded Eclipse Turbo model
The car is running with factory pistons up to 13 PSI of boost
The Intercooler is custom made by Spearco
HKS Super Flow filter
Jet-Hot coated exhaust manifold
All of the work was done by RCC Team in Puerto Rico.
E-mail:

[email protected]
Back to Featured Cars